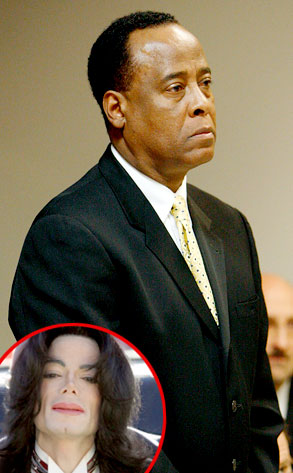 AP Photo/Isaac Brekken; Pool Photographer/Getty Images
It's already been months. Why not a few more days?
As of now, Michael Jackson physician Conrad Murray will not be arraigned tomorrow on a charge of involuntary manslaughter, a source tells E! News, because the L.A. County District Attorney's Office and the LAPD are at odds over the plan to let Murray surrender.
Apparently, the police do not approve of letting Murray avoid being led away from wherever he's staying in handcuffs.