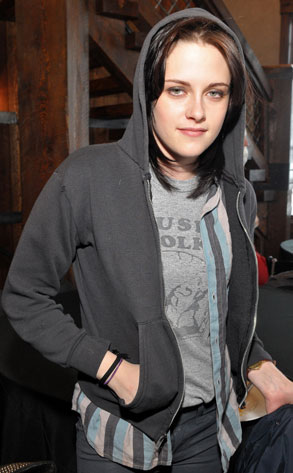 Sara Jaye Weiss/StartraksPhoto.com
Kristen Stewart was just trying to do her civic duty. Too bad it's put two men into some real doodie.
The Twilight starlet (and reigning Vanity Fair covergirl) appeared in Los Angeles Superior Court earlier this week to serve jury duty. Apparently, one of the security guards was a Twi-hard and asked K.Stew to pose for a quick camera-phone photo. Obviously, she was in the giving mood, she obliged.
However, it appears that perhaps K.Stew shouldn't have been so generous. The guard's pal (who was also there) then allowed his wife to post the picture on the Internet...and now the two men could lose their jobs because of it.