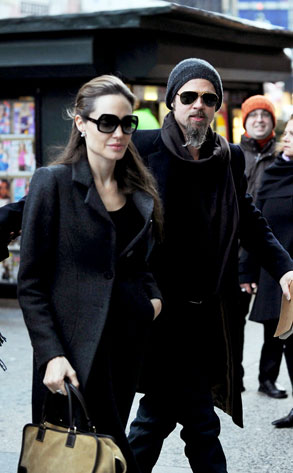 Ramey Photo
Are the rumors finally true? Have Brad Pitt and Angelina Jolie really parted ways?!
Don't fret; a source extremely close to the situation tells E! News the latest in the never-ending stream of Brangelina breakup rumors is patently untrue.
Whew! Stories that the two are headed to splitsville have been amplified throughout awards show season, as they have been MIA at the Critics' Choice, Golden Globe, and Screen Actors Guild awards, where Pitt's Inglourious Basterds received multiple honors.