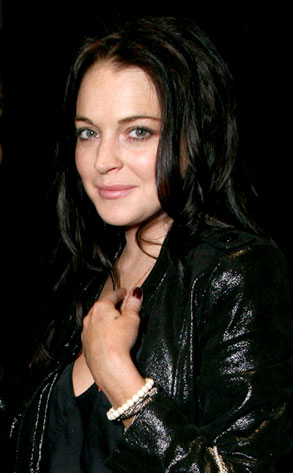 Alex Berliner
Lindsay Lohan has gone back to the dark side!
The actress ditched her blond locks for a new look, which she debuted Wednesday night at an Edeyo benefit event held at Ron Burkle's Beverly Hills estate.
The charity bash for Haiti was hosted by Mark Wahlberg and Ben Silverman and brought out an eclectic assortment of VIP guests like Jeremy Piven, Fred Durst, Busta Rhymes, David Spade and Mayor Antonio Villaraigosa, in addition to L.L.
So is Lindsay having more fun as a brunette?