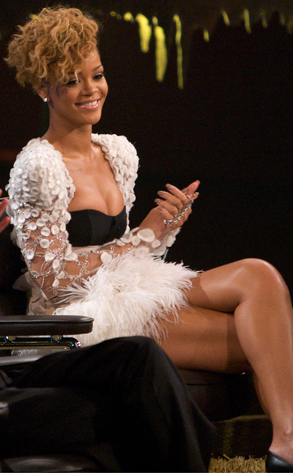 Ragnar Singsaas/Getty Images
A date with Rihanna apparently comes with a background check.
Domestic violence was not a factor in a restraining order filed against L.A. Dodgers star Matt Kemp by a former girlfriend in 2008, say both Kemp's agent and his ex, Felisha Terrell.
Considering what Rihanna spent 2009 dealing with, inquiring minds have of course been curious about the songbird's reported new beau.