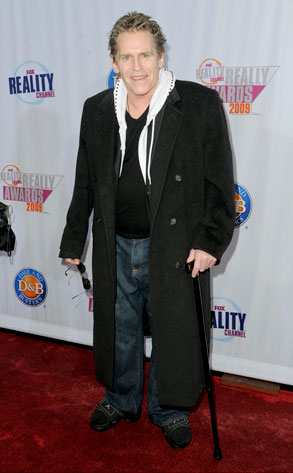 Jordan Strauss/Getty Images
Jeff Conaway has fought a lot of battles for his health. This one may be his biggest.
The Grease and Taxi star, and two-time participant in Celebrity Rehab With Dr. Drew, has suffered extensive injuries after falling down a staircase in his Los Angeles home.
The actor's girlfriend, Vikki Lizzi, has a dire prognosis.
"Jeff thinks these are his final days," she tells E! News exclusively. "The story is very complicated, which is why I have to tell it."
Manager Phil Brock adds that Conaway "is undergoing surgery on his hip right now."