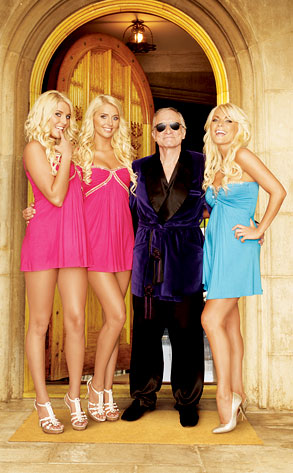 E! Networks
Is Hugh Hefner ready to be a one-woman man?
The Playboy mogul exclusively tells me that two of his three girlfriends, 20-year-old twins Kristina and Karissa Shannon, are moving out of the legendary Mansion and into the neighboring Playmate House.
What happened?
Hef explains that while his relationship with girlfriend Crystal Harris has been getting "more serious," the twins have expressed a lot of interest in doing more Playmate-related promotional work for the company...