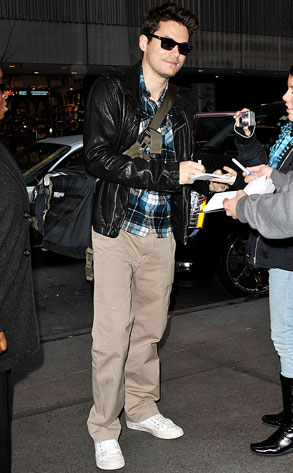 PacificCoastNews.com
To ease his way into 2k10, John Mayer blogged and tweeted he was not going to blog and tweet for a week straight.
Just before signing off, he explained: "I will read books. I will listen to music. I will better track the words of others as they're spoken to me. I will not use texting as a form of reaching out for superficial attention/affection at all hours of the night. By not micro-trading in my emotional stock value every second of the day, I may just end up seeing the bigger, beautiful picture."
And now that he's enjoyed the big, beautiful picture without the interference of the Internet, he's back. What was his first tweet?