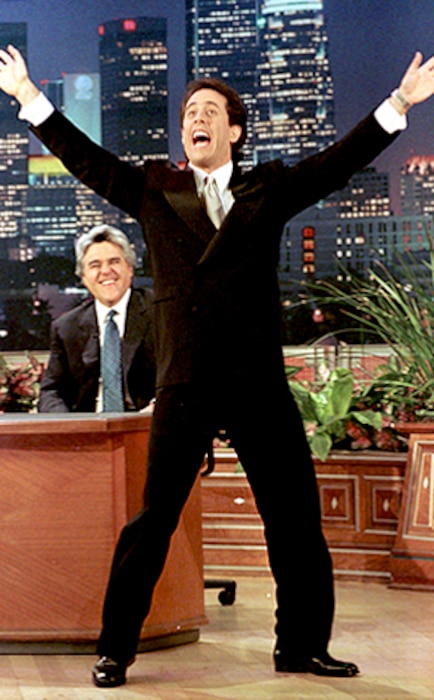 NBC/Chris Haston
Who does Jerry Seinfeld side with: Jay Leno or Conan O'Brien?
Leno's longtime friend and supporter took the stage at NBC's winter Television Critics Association event to promote his new show, The Marriage Ref, and wouldn't you know, the topic turned to the time-slot switcheroo heard around the world.
"This was the right idea at the wrong time," the funnyman said when reporters inquired about NBC's experimental Jay Leno Show. "It was not a bad idea, and I'm proud of NBC that they had to guts to try something so different and original.
"Now you go on and do something else. That's show business, you just have to try things."
And if he were in Conan's shoes right now?