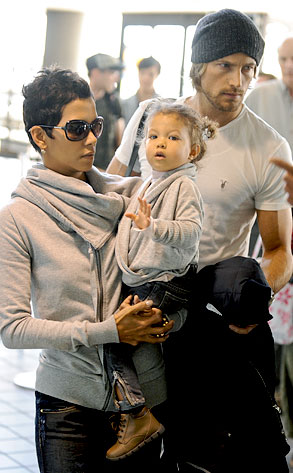 National Photo Group
Unfortunately, you're not. And neither are the angry Canadians who were forced to wait in a nearly hourlong customs line at the Montreal airport while Halle Berry, her Canuck-born model beau, Gabriel Aubry, and daughter Nahla were whisked straight through to security while en route to their L.A.-bound flight.
Needless to say, the huddled, queued-up masses were not impressed. Nor, as it happens, was the Montreal Police Force's airport unit, who say the accommodating officer was not working on their orders, but instead probably just got a little too much stardust in his eyes.
Where's Dudley Do-Right when you need him?