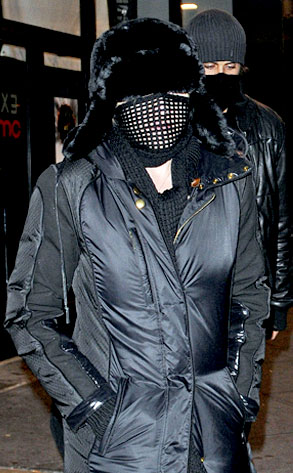 Ron Asadorian / Splash
Just like the rest of this planet, this Mystery Star finally got around to seeing Avatar.
Leaving a movie theater in New York City, Ms. Mystery really took winter clothing to a new level. We're used to the normal jackets and scarves and warm hats, but this cage mask is really innovative.
It's hard to tell if this is to protect against the cold or the paparazzi. Either way, it's failing at both.
So any idea which fierce famous lady this is?