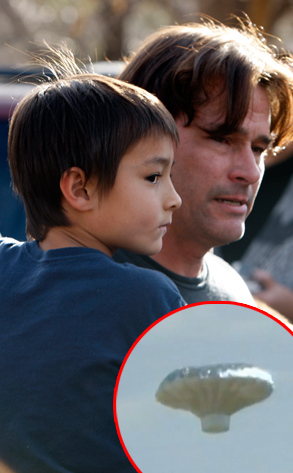 AP Photo/David Zalubowski
If Richard Heene was hoping his backtracking bombshell proclamation of innocence would spare him some jail time, he's even more delusional than we thought.
Echoing comments made by the Larimer County Sheriff, a spokeswoman for the Colorado region's district attorney said that Balloon Dad's last-minute backtrack will not change his 90-day sentence.
"He's already entered his pleas," Linda Jensen told E! News. "The judge went over his advisement and addressed that issue. As far as we are concerned, the case is done. He said to the judge that he wasn't coerced and they went over that in great lengths during the sentencing."
Still, Heene's sudden resurgence into the spotlight may end up causing more harm than good, at least as far as his punishment is concerned.