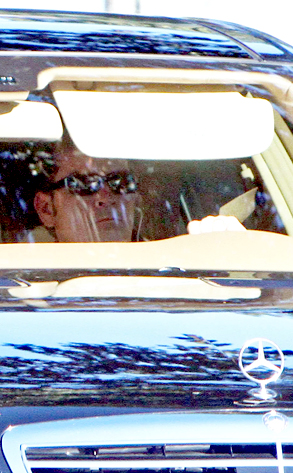 INFphoto.com
Ok, so it may not be the greatest picture in the world, but considering how Charlie Sheen has managed to evade photographers since all his domestic drama started, we'll take what we can get.
After all, this is the same guy who has been able to sneak out of trouble-filled Aspen and visit his daughters with ex-wife Denise Richards on New Year's Eve day and return to work on the set of Two and a Half Men, without so much as a single shot of his comings and goings.
While we have no idea where in L.A. he's headed here, let's just hope, for his sake, he doesn't speed.