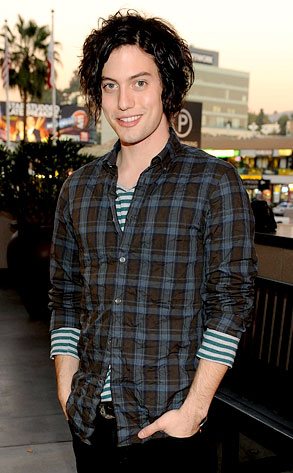 Jordan Strauss/Getty Images
Losing your script may sound like the kiss of death for an actor, but maybe the opposite is the case.
If that's true, prepare for Jackson Rathbone to dominate an awards season in the future.
Supposedly, a full copy of the screenplay for Twilight's third installment, Eclipse, has made its way onto the Internet (and, no, this is not another virus). The early draft of the script belongs to none other than Jasper Hale himself, reports Deadline Hollywood.
Summit Entertainment issued a "no comment" on the entire situation, so we don't know how the text was found or if there will be any repercussions for the Rath-bonehead, but his costar Anna Kendrick set a rather awesome precedent for this sort of thing.
The actress was shooting Up in the Air when a copy of New Moon was found in a garbage can in her St. Louis hotel's lobby. Golden Globe, SAG and possibly Oscar (we can hope!) nominations followed.
Rathbone has a couple of projects in the pipeline, including M. Night Shyamalan's The Last Airbender. You never know…