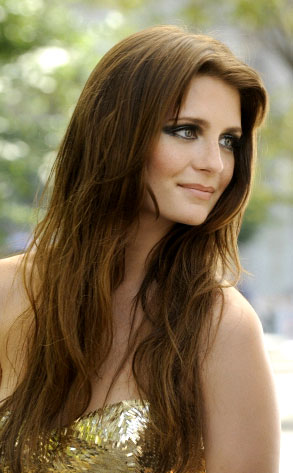 Barbara Nitke /The CW
• Law & Order: Special Victims Unit: Benson and Stabler are getting a couple of new friends. Sharon Stone joins the cast of SVU for a four-ep guest arc as a police officer turned prosecutor, and former O.C. babe Mischa Barton appears on the Mar. 3 episode as a character who has a secret involving Mariska Hargitay's Olivia Benson.
• True Blood: HBO has signed a deal with Alan Ball that keeps him at the helm of HBO's cult-hit vampire drama True Blood for the next two years, which Ball says means, "I would assume that [the series is at minimum] going through season four." Yay! In other excellent True Blood news, dreamboat Kevin Alejandro has signed on to play a love interest for Nelsan Ellis' Lafayette.
• Lost: Lost executive producers Damon Lindelof and Carlton Cuse talked extensively to the Hollywood Reporter about the sixth and final season of their epic series. The Q&A is largely spoiler-free, but still very much worth a read, as when Cuse waxes philosophical about what they could have done differently: "The journey had to be the way it was. We both feel no regrets. The meaning only becomes clear in hindsight, and we're still on that journey so the meaning is not yet complete." That's deep, man.