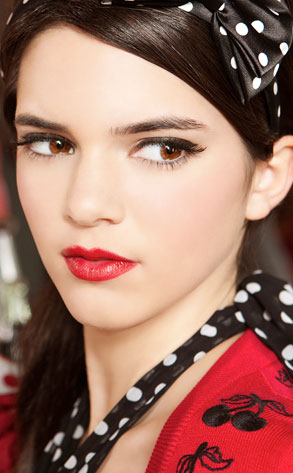 Forever 21
If you're a Kardashian, you gotta work. Kendall Jenner, 14, just recently signed on to Wilhelmina Modeling Agency as a teen model and she already has a Forever 21 campaign.
Talking to E! News while browsing the F21 aisles at the Westfield Topanga Mall, Kendall explains how she got the job:
"My mom came up to me one day and said, 'Kendall I got you a job.' I just got so excited. I love shopping at Forever. I love their clothes. I have another [shoot] for Forever 21 this week and I'm really excited for it." (Kris is always so in charge—just ask Bruce.)
With so many older modeling sisters, who does Kendall turn to for posing advice?