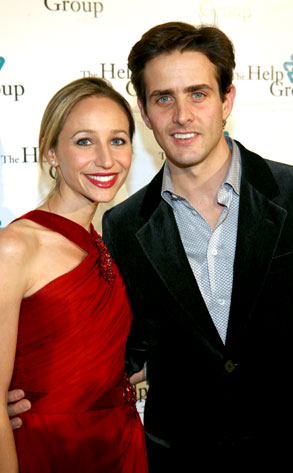 M. Phillips/Getty Images
We thought Joey McIntyre was suspiciously missing from Twitter yesterday.
Turns out the New Kid on the Block (and avid tweeter) was busy celebrating the arrival of his second son with wife Barrett.
"New Baby Mac is on the Block!! 7 lbs., 10 oz., December 13th , 2009," McIntyre tweeted this afternoon. "He and his mom are both rock stars:)"
Aw.
Baby Mac, aka Rhys Edward McIntyre, showed up at 9 p.m., according to People.
Joey and Barrett are also parents to Griffin Thomas, 2.
In other grown-up-boy-bander baby news, former 98 Degrees guy Drew Lachey and his wife, Lea, are expecting their second child, as well. The couple have a 3-year-old daughter, Isabella.