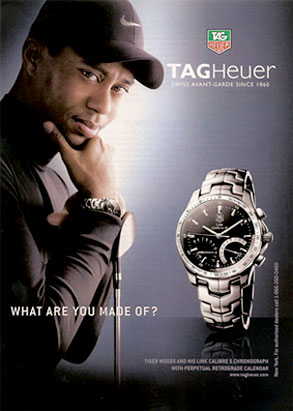 Tag Heuer
Tag, you're it. At least, when it comes to being the latest Tiger Woods sponsor to publicly back the golfer while working overtime to downplay any connection to the embattled athlete on a consumer level.
Swiss watchmaker Tag Heuer has removed all in-store advertisements featuring, or even mentioning, Woods from its Australian branches, but has stopped short of making any permanent cuts with its most profitable endorser.
And like Gatorade before it, the company said that the removal of Woods posters from 100 of their stores was, despite its eyebrow-raising timing, merely a coincidence. Honest...