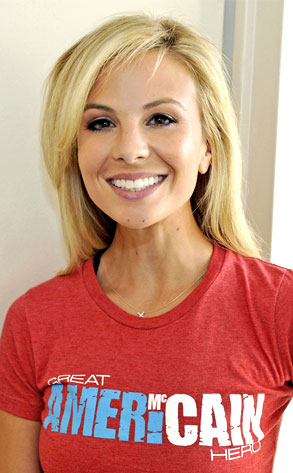 Steven Fenn/ABC
UPDATE: A judge threw the refiled lawsuit out in December 2010, with Hasselbeck's attorney saying the court ruled that her book was based on personal experiences and not another author's idea.
___________________________
Elisabeth Hasselbeck's nemesis is a real gluten for punishment.
Barely two weeks after losing her first bid for wheat-eschewing supremacy, Living With Celiac Disease author Susan Hassett has filed a second lawsuit against the View host over her more breezily titled tome The G-Free Diet: A Gluten-Free Survival Guide.
Hassett maintains that her first copyright-infringement suit was dismissed on a technicality, and that this time, she has included plenty of evidence to prove that Hasselbeck ripped off her "scrupulously researched" book, which she self-published in early 2008.
She filed complaint No. 2 today in U.S. District Court in Massachusetts.
Hasselbeck has called the accusation of plagiarism "baseless," and we doubt she'll take kindly to Hassett's latest allegation, that the info in Hasselbeck's book is "misleading and dangerous" to Celiac Disease sufferers.