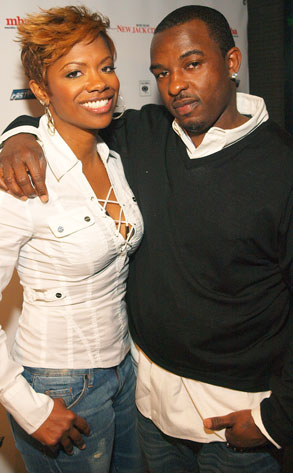 Prince Williams/Getty Images
To get at the truth, the family of Kandi Burruss's late fiancé is looking to raise the dead.
A.J. Jewell did not have sickle-cell anemia, according to a spokesman for Jewell's relatives, who have requested that a second autopsy be performed by a private coroner to clear up any inconsistencies surrounding his death last month from a head injury sustained in a fight outside an Atlanta strip club.
Results are expected in about two weeks. The Real Housewives of Atlanta fixture was laid to rest over a month ago.
The Fulton County medical examiner ruled Jewell's death a homicide, and the other guy in the fight, Frederick Richardson, has been charged with voluntary manslaughter.
But Jewell's family disagrees with the finding that sickle-cell anemia aggravated his injuries.