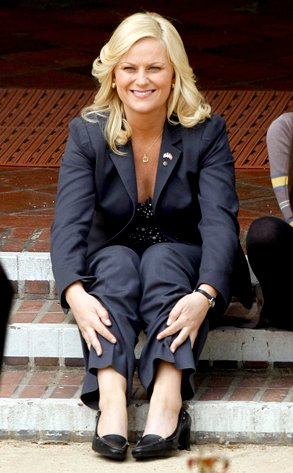 PacificCoastNews.com
Boom chicka bow wow!
That's the sound of sex—and sexiness—making its way into the tiny town of Pawnee, Ind., and the folks of Parks and Recreation are giving us the spiciest Christmas gift ever.
At Saturday night's Paley Center P-Rex celebration, the cast and crew gave us some juicy scoop on what's ahead on the comedy that just keeps getting funnier, including that Amy Poehler's adorably awkward Leslie Knope would be involved in a salacious (and hilarious) sex scandal.
Amy also teased that hubby Will Arnett might soon be joining her on the small screen: "I hope so, I think you will," she said with that signature Amy grin we know and love. We hope so, too!
Here's what you P-Rex fans need to know: