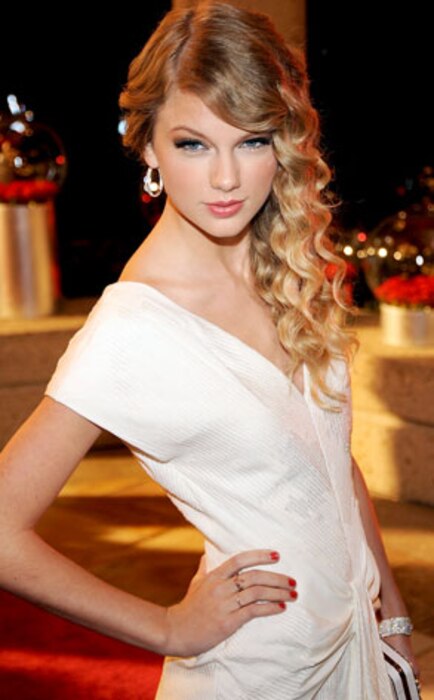 Rick Diamond/Getty Images
Paging Taylor Swift : Mystic Falls is calling you!
Or more precisely, Kevin Williamson. The man behind the CW's addictive new series Vampire Diaries reveals that he has approached Taylor to guest star on the series as a...wait for it...vampire. What would her vampalicious secret boyfriend say?
Though no deal has been struck, and Kevin fears she's "too big for Vampire Diaries now," the writer-producer is still hoping something will work out.
"I'm desperate to have [Swift] come play a vampire," Williamson says. "Wouldn't she make an amazing Kirsten Dunst circa Interview With the Vampire type? Oh my god, I cannot tell you how hard I'm trying to get her—I would kill to have her on the show!"
Turns out it would take a lot less than murder to get another certain pretty face who's surprisingly still tied to the show...