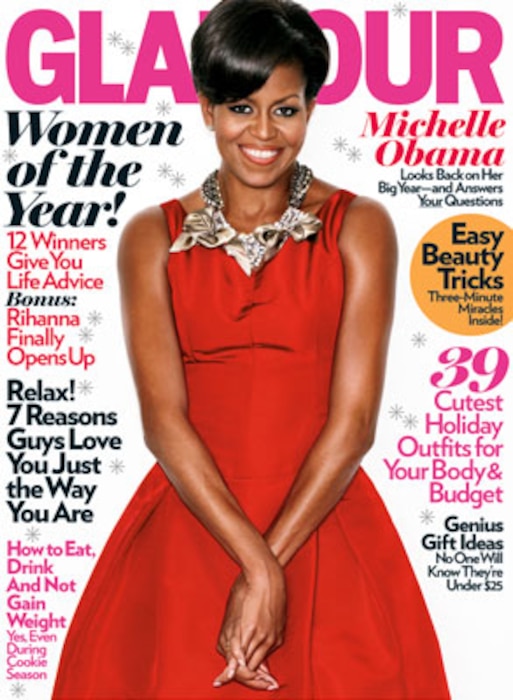 Glamour
It may only be October, but Michelle Obama already seems to be in the holiday spirit, at least when it comes to posing for the festive-feeling December cover of Glamour.
Of course, her status as a fashionista has sometimes been open for debate, and that's something Mrs. Obama has come to expect.
"People are always going to have opinions, and people have a right to their opinions, particularly when you're the First Lady; you're representing the nation," she tells the mag. "So I can't be surprised that people are interested. But I've tried to be at peace with the choices that I make first, and then be open to everyone else's reflection."
One of her choices had nothing to do with clothes or accessories, but did lead to living in the White House. So what exactly did she seek out when it came to snagging the man who would be prez?