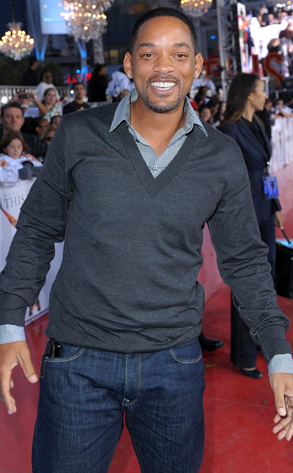 Kevin Winter/Getty Images
It seemed everyone in Hollywood wanted to see what This Is It was all about.
Going on speculation and a glowing review from Elizabeth Taylor, a heaping spoonful of A-listers and others packed Los Angeles' Nokia Theatre for the premiere of the Michael Jackson concert film, comprising footage shot in the weeks leading up to his death as he prepared for a 50-date farewell-concert blowout.
"I'm sitting in the nokia theater in awe of the 'this is it' movie!" twittered Paula Abdul, just one of the stars who walked the red carpet before showtime. "So many emotions are coming up For me I can't believe He's Gone BRILLIANT."
Jackson's brothers were the blood-relative VIPs in a crowd that also included Will Smith, Jennifer Lopez, Katy Perry, Adam Lambert, David Cook, Paris Hilton, Neil Patrick Harris, Jennifer Love Hewitt, Nigel Lythgoe and Berry Gordy Jr.