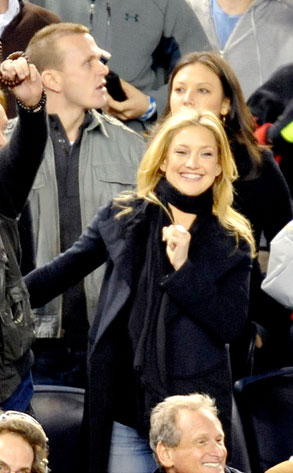 JackShea / MeetTheFamous.com
If you're a Kate Hudson fan, you were probably rooting for the Yankees to win last night.
After all, when the World Series begins on Wednesday, the actress will no doubt continue to get her fair share of face time, as the camera often loves cutting to Kate when Alex Rodriguez comes to bat or makes a play.
However, the constant attention placed on the slugger's significant other as she cheers from the stands isn't exactly going over well with Philadelphia Phillies fans...or even the wives and girlfriends of other Yankees players.
Perhaps they wouldn't mind her so much if she were some sort of "Jessica jinx."
So is Kate actually a good luck charm for the Bronx Bombers, or is she simply stealing the sports spotlight?