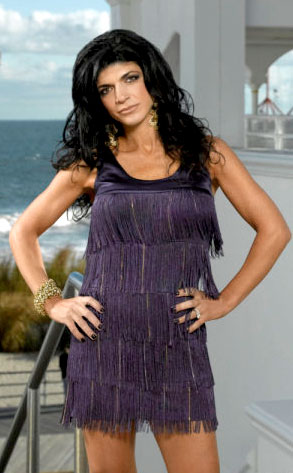 Bravo Photo: Virginia Sherwood
When you show off, you'd better be prepared to put your money where your mouth is.
Teresa Giudice of Bravo's Real Housewives of New Jersey is learning this the hard way.
She and her husband, Joe, may be in some deep financial doo-doo with the mortgage lender on their home. The reality stars owe so much money on their newly built home they could go into foreclosure very soon.
In fact, he mortgage company lodged a foreclosure complaint in New Jersey Superior Court on Aug. 7.