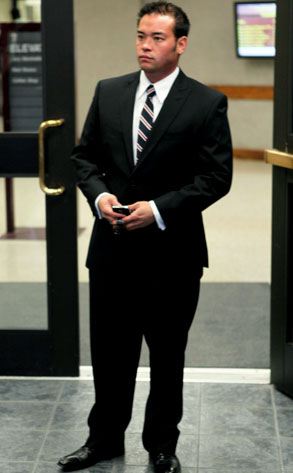 INFphoto.com
UPDATE: Flanked by their respective lawyers, the gruesome twosome both arrived, with their respective attorneys and at least one bodyguard (Kate's) in tow, at the Montgomery County Court around 8:30 a.m. ET.
Jon and Kate Gosselin spent about an hour inside chambers before leaving—albeit separately, through different exits and via different elevators. The duo first met with an arbitrator but were unable to strike a deal about how to divvy up their money. They then went before a judge, who told the octo-'rents to try again with the arbitrator. (This really is a case of passing the buck.) The Gosselins are due back at the court on Oct. 26.
At which point there may be a bit more money to divvy up, if Michael Lohan is to be believed...