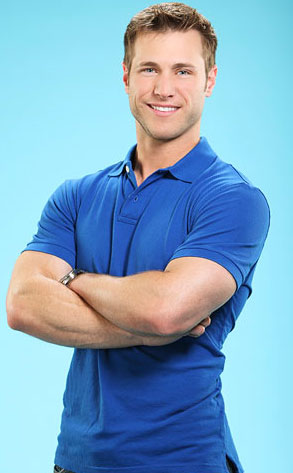 ABC
The show hasn't even begun filming and we already know one important thing about possible future Bachelor contestant Brittney Gammel?she can't keep a secret.
Jillian Harris reject Jake Pavelka is ABC's next Mr. Right.
The 25-year-old Learjet pilot was at a party in Tennessee when she spilled the beans to local news station WKRN that fellow pilot Pavelka would be the next man lookin' for love on TV. And she was already skeptical about their chances at making a connection.
Something tells us ABC may put the kibosh on Gammel's chance at doing more blabbing for reporters. According to her, the show doesn't start taping until November, plenty of time for the network to find a replacement blonde.
"We are not going to confirm who the Bachelor is or if this woman is even one of the bachelorettes," a network spokesperson tells E! News. "People need to tune into Dancing With the Stars on Oct. 13 to find out the real identity of the next Bachelor."
For those who've forgotten, Pavelka was the Dallas native who told Harris that fellow bachelor Wes Hayden had a girlfriend.
The 14th season of the romantic journey premieres in January.