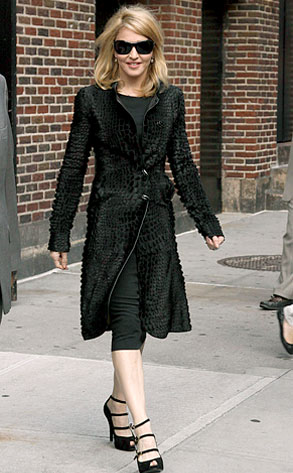 Soul Brother/Getty Images
Madonna is definitely back in the groove of being a New Yorker, and was spotted catching some live theater?other than her love life, that is.
Madge got dolled up to see Hugh Jackman and Daniel Craig in A Steady Rain at the Gerald Schoenfeld Theatre.
The lights were turned down just before the show when M finally slunk to her seat, trying to avoid everyone looking at her instead of the two hunks onstage. Maybe it was her cell-phone ringing that infuriated Jackman so much? That'd be too perfect, let's just assume it was!
And how are Hugh and Dan doin' in the show?
One theatergoer tells us the talent wasn't all on the same level...