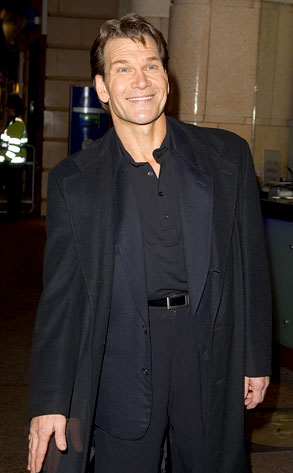 Mike Marsland/Getty Images
Patrick Swayze is closer to his final resting spot.
The actor's remains have been cremated, according to his death certificate released today and obtained by E! News.
Swayze died Monday at the age of 57 of pancreatic cancer.
His ashes are being stored at his lawyer's office on behalf of his wife of 34 years, Lisa Niemi, per the death certificate.
There has been no comment from Swayze's publicist about any plans for a family memorial service at this time or whether his ashes will be scattered at his beloved New Mexico ranch.
However, fans will be able to pay their respects to Swayze at a public event being organized by the North Carolina town of Lake Lure, whose pristine outdoors doubled for much of Dirty Dancing's Catskills setting, including the cabin where Baby meets Johnny Castle.