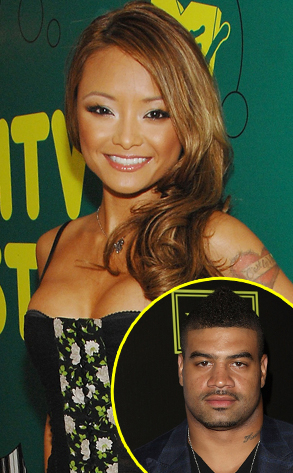 AP Photo/Evan Agostini, Jason Merritt/Getty Images
Shawne Merriman may have sacked criminal charges, but it's not "lights out" just yet.
Hours after the San Diego District Attorney's Office closed the case against the NFL star due to "insufficient evidence," it's safe to say Tila Tequila was less than thrilled about the outcome.
"Tila Tequila is the victim of a violent crime. The San Diego District Attorney's decision not to press charges against Shawne Merriman for the battering of Tila Tequila demonstrates an unconscionable negligence in the discharging of their public duties," her rep tells TMZ. "We strongly feel that justice has not been served in this matter."
The criticism doesn't stop there. Tequila's statement calls out the economic interest the Southern California beach town has in Merriman's well-being.