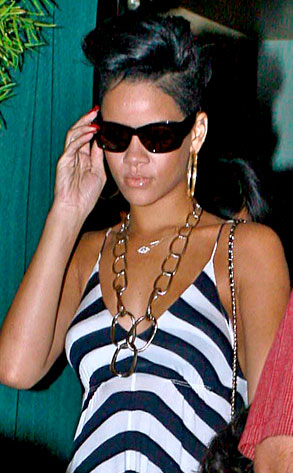 Flynet
Publicizing a crime may not have paid—in the long term, anyway—for a pair of Los Angeles police officers.
Two female members of the LAPD have reportedly been placed on paid leave as part of the ongoing (yet seemingly slow-moving) investigation into the leaking of a should-have-been-confidential police photo of Rihanna in the aftermath of her beating by Chris Brown.
Former housemates Rebecca M. Reyes, a nine-year vet of the force, and rookie cop Blanca Lopez have both been "assigned to home" while the investigation plays out.
"It's a pending investigation," an LAPD spokesman told E! News. "We can't comment on that right now."
One of the officers' attorneys was slightly more forthcoming.