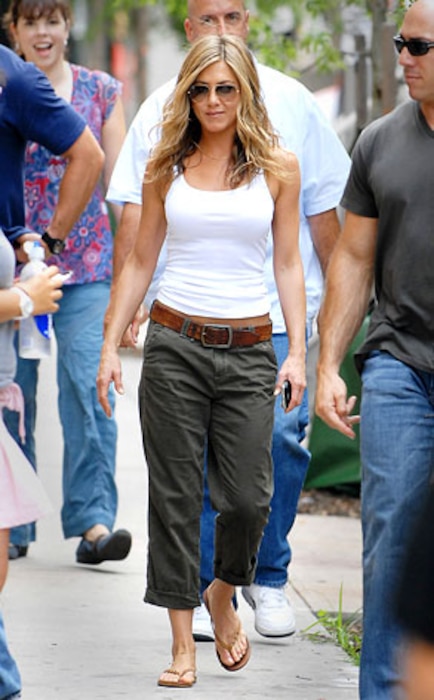 WENN
How come every picture of Jennifer Aniston looks the same, with formfitting tank tops and long, flowing hair? Is it in her contracts?
—E.R., Concord, N.H.
Oh, don't stop there. Let's not forget the corpuscle-strangling dresses Jennifer Aniston wore in The Break-Up or that painted-on tank top she sports in The Bounty, currently in production. Not everything Aniston wears in mags and movies is tight, of course. And Aniston wears big overalls in Marley & Me, but under them? Yes! There it is!
A tiny tank!
No, costume designers and wardrobe people tell me, tank tops don't generally appear in a star's contracts. But that isn't to say that stars can't be total clothing divas. Blind item, anyone?