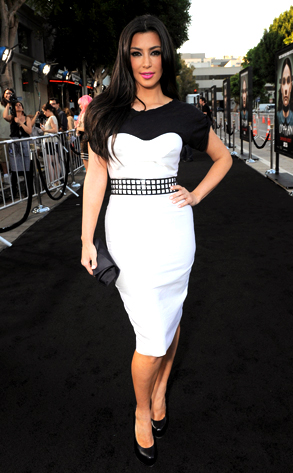 Todd Williamson/Getty Images
When bloggers twist Kim Kardashian's words, they also twist her nerves.
The E! reality star recently gave an interview in which she expressed interest in having children someday. Nothing new or exciting there. However, some publications are taking a hacksaw to her words and reading them as some sort of implication that she cannot have her own children.
"Kim apparently has never been pregnant, and apparently doesn't know for sure if she can have kids," one site said. "Kim's response seems to indicate an ignorance to her reproductional abilities."
Hmm...
Here's what Miss K actually said: