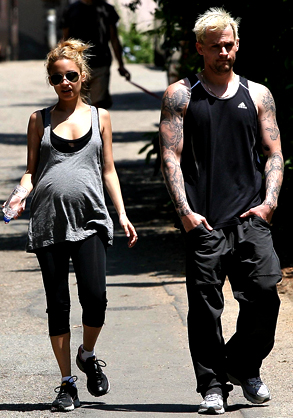 Flynet
Nicole Richie, super preggers, lunching with boyfriend and baby daddy Joel Madden in Beverly Hills. The couple was with another dude, opting to hit the posh Polo Lounge.
Nic, who hasn't officially announced her due date or her plans to find out the gender of kid No. 2, is looking large and in charge with a "high" baby bump, a fellow patron of the hotel tells us. "She must have a little over a month left."
Could Harlow be getting a younger sis? Well...