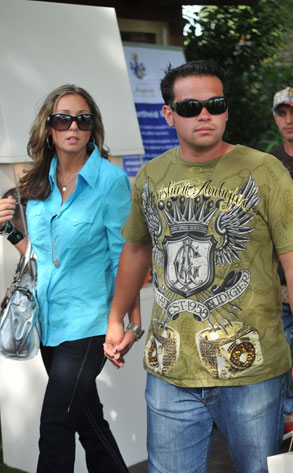 INFphoto.com
Life's a beach for newly single Jon Gosselin and his 22-year-old girlfriend, Hailey Glassman.
The TLC reality star, er, designer is enjoying a three-day trip to St.-Tropez, courtesy of Christian Audigier.
Jon, Hailey and Christian had lunch together on Saturday, where Jon doted on his new gal-pal.
"Jon was attentive with Hailey, pouring her drinks of water, as it was well over 100 degrees, but was listening intently to Christian," says a restaurant staffer. "They were holding hands...it was sweet."
But he left a jet-lagged Hailey later that night to go party...