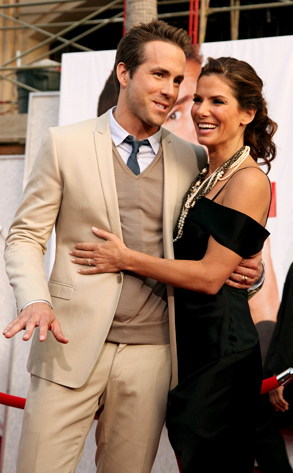 Eric Charbonneau/Getty Images
Sandra Bullock is one lucky lady. In The Proposal, her new romantic comedy in which she plays a wretched book publisher who blackmails her assistant into marrying her, Bullock got to be very naked with Ryan Reynolds.
How was it? "Rock hard," she says.
Oh, really?
Read on to find out what Ms. Bullock told me about her boobs and butt, her hubby of four years, Jesse James, and what it felt like going skin-to-skin with Mr. Reynolds.