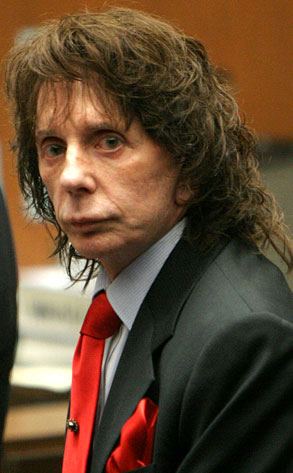 AL SEIB/AFP/Getty Images
He didn't get the maximum sentence, but Phil Spector may be spending the rest of his life behind bars regardless.
The 69-year-old Grammy-winning, Rock and Roll Hall of Fame-sanctioned music producer was sentenced to 19 years to life in prison today for the February 2003 shooting death of actress Lana Clarkson.
It's the same amount of time prosecutors were seeking for the man whose trademark Wall of Sound backed bands from the Ronettes to the Righteous Brothers to the Beatles.