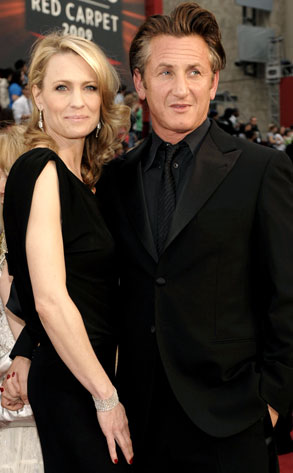 AP Photo/Chris Pizzello
Sean Penn's differences with Robin Wright Penn apparently aren't so irreconcilable. Yet again.
For the second time in the past two years, the Oscar-winning actor and his missus are attempting to patch up their rocky relationship.
The 48-year-old Milk man dispatched his lawyers to California's Marin County Superior Court this week to retract his request for legal separation, which he originally filed April 24. "I can confirm papers for legal separation have been dismissed and there are no papers in the court system any longer," Penn publicist Mara Buxbaum tells E! News.
"It was an arrogant mistake," Penn, who's in New York shooting the political drama Fair Game, told the New York Daily News.
There was no immediate comment from Wright Penn, 43, who is a juror at the Cannes Film Festival.