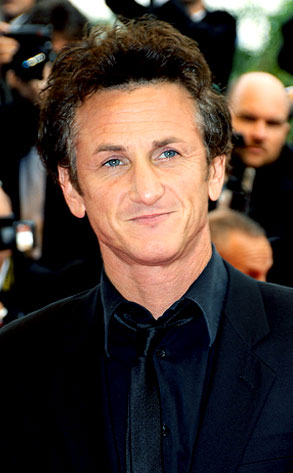 Tony Barson/Getty Images
Sean Penn already knows how difficult he makes it to appreciate him. Luckily, it's not nearly as difficult to cast him.
Continuing his post-Oscar, postseparation acting windfall, Penn is in talks to star in This Must Be the Place, according to Variety.
Not one to fall prey to typecasting, this time around Penn plays a wealthy and increasingly bored, retired rock star who decides to set out to find the Nazi war criminal responsible for executing his father.
The not-so-feel-good film marks the English-language debut of Italian director Paolo Sorrentino, who also penned the script.
Liam Neeson, Jennifer Connelly, Jennifer Love Hewitt, Jamie Kennedy, Tilda Swinton, Ricky Gervais, Camilla Belle, Tom Wilkinson, Rita Wilson, Milla Jovovich, Alfred Molina, William Hurt, Peter Berg and Chris Hemsworth round out today's star-studded castings...