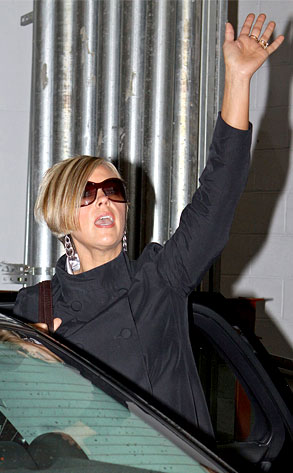 VILA/ANDERSON/bauergriffin.com
Kate Gosselin is trying to put the kibosh on the latest round of rumors before they even start.
Apparently, the tabs will soon be following up their adultery stories on her husband, Jon Gosselin, with tales of the matriarch's tryst with bodyguard Steve Neild.
The claims, the star of TLC's Jon & Kate Plus 8 says, are false.
"The next story coming out from the animals that stalk us is about our security person and his family," she tells People. "Already the allegations they're making about me are disgusting, unthinkable, unfathomable, and I am horrified."