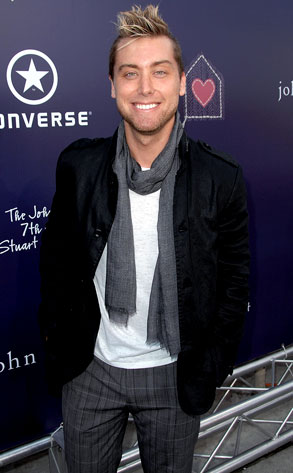 John Shearer/Getty Images
Lance Bass, partying away his 30th B-day at the Matsuri restaurant at NYC's Maritime Hotel, joined by a huge-ass group of more than 15 close pals (half men, half women, all fabulous).
The Bass bash began with a behemoth pile of sushi, and let's not forget tons of mojitos, martinis and sake. The boozing B-day boy wore a black pinstripe blazer over a white graphic T and faded jeans—what, no party hat?
After finishing off bottles of sake, L.B.'s wobbly walking party moved to the Maritime's HIRO Ballroom, where Lancey-pants danced into the wee hours of the morning, still throwing back martini after martini. Dude might be the big 3-0, but he still drinks like a 21-year-old!
Another famous face getting another year older at the same posh place was...