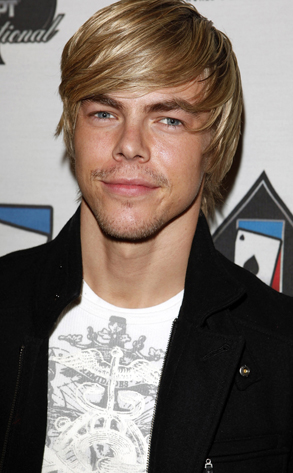 Jean Baptiste Lacroix/Getty Images
Derek Hough could be adding movie star to his resume.
The Dancing With the Stars pro confirms that he could be waltzing into the upcoming Footloose remake.
"I haven't auditioned, but I've met with the people," Hough told me yesterday.
As I've reported, Chace Crawford is the leading contender to star as Ren, the small-town dancing rebel played in the movie by Kevin Bacon.
Hough declined to say if he's up for Ren, but he certainly knows the part...