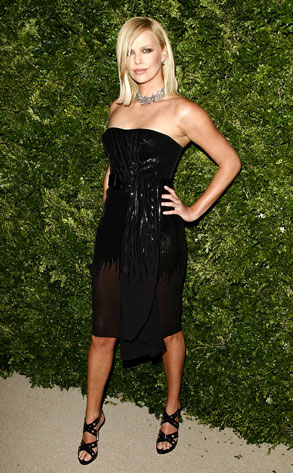 Brian Ach/Getty Images
Forget Carrie Prejean. Charlize Theron should be Miss California.
The Academy Award winner is lending her support to an upcoming rally for gay marriage in central California.
"We know the people whose lives are on the line—those who identify as gay, lesbian, bisexual, or transgender—will be there," Theron writes in a letter released today by the progressive grassroots organization Courage Campaign. "But we need everyone there. Especially straight people."
The Meet in the Middle for Equality rally will take place in Fresno (an inland city between Los Angeles and San Francisco), and could turn out to be a protest or a celebration...