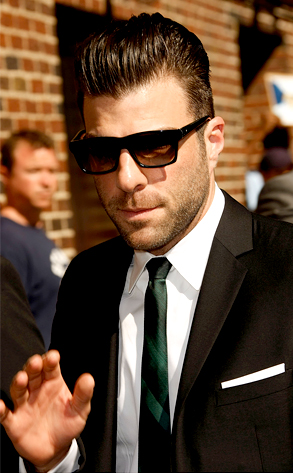 Jeffrey Ufberg / Getty Images
Now that Star Trek is taking off in such spectacular fashion, could Heroes star Zachary Quinto be taking advantage of Sylar's shape-shifting power to vanish from the show forever?
Plus, does Serena get her paws on Gossip Girl herself?
Could Brooke finally get together with an old flame on One Tree Hill?
What do we learn about George's fate in the last episode of Grey's Anatomy?
Does Dave try to kill Susan on Desperate Housewives?
It's getting to be finale time, and that means so many questions about what's going to happen next on your favorite TV shows! Lucky for you, we have the answers to all the Q's above and many, many more!
Joselyn in Gainesville, Fla.: I almost died when Adam Lambert was in the bottom three on American Idol last week! Any idea what the powers that be thought about his sudden drop?