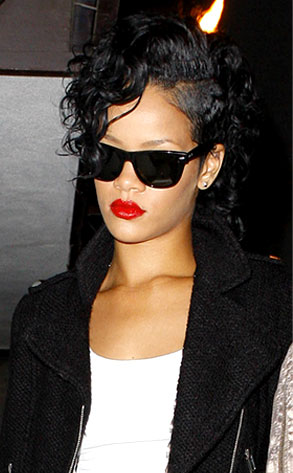 INFphoto.com
Don't call it a comeback…'cause it isn't one just yet.
Just a month after Rihanna was booked for her first public performance since her alleged assault by Chris Brown, the show has been abruptly scrapped.
The 21-year-old R&B star had been scheduled to perform later this month in the United Arab Emirates. But Yassin Matbouly, of would-have-been concert organizer Vibe Entertainment Management Agency, said in a statement that she's not yet ready to return to the stage.
"We want to share with you that Rihanna and her management will not be accepting to hold a public concert at this time as it is not appropriate timing for her," he said.
There was no immediate comment from Rihanna, who is expected to be among the glitterati in attendance at tonight's Costume Institue Gala in New York.
Coincidentally, the next court hearing for Brown's double felony case is May 28, the same day the concert was scheduled to take place.