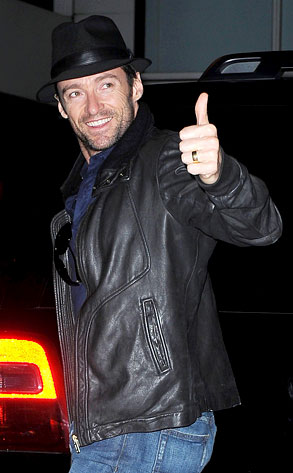 Humberto Carreno/startraksphoto.com
Here's hoping graphic novels are as good to Hugh Jackman as comic books have been.
Fresh off the box office-dominating opening weekend of X-Men Origins: Wolverine, Mr. Oscar has signed on to star in Ghostopolis, an adaptation of an unreleased graphic novel.
According to the Hollywood Reporter, Jackman will star as an agent with the government's Supernatural Immigration Task Force, essentially working border patrol for this world and the spirit-inhabited Ghostopolis. He's forced to team up with a female ghost—who, coincidentally enough, is a former love—when a living boy is accidentally dispatched to the wrong world.
There's no start date yet for the project, which Jackman will also produce.
Meanwhile, Ben Stiller is doing his best to Spread Goodness behind the camera, Oprah Winfrey signs up her latest syndicated protégé and father and son Sutherlands—though not the ones you think—team up on the big screen.