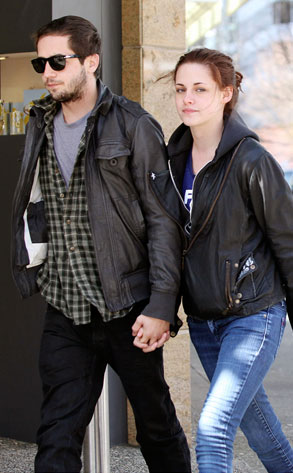 DZILLA/bauergriffinonline.com
Recent pics of Kristen Stewart and her whatever-boyfriend, Michael Angarano, surfaced over the weekend, and they are simply presh!
Calling Reese Witherspoon and Jake Gyllenhaal, you've got competition. K and M look way more like brother and sister in the PDA show than some steamy couple. The whole jumping on the back scenario looks super best bud-like, no?
For a girl who is notoriously private, these pics seem more like some staged photo shoot than a romantic day out on the town.
If Michael and Kristen were supposedly the ones in a forbidden romance they would freaking hide it better than this! The photo sesh looks more like Kristen is playing nice for the suits, pushing that faithful, good-girlfriend persona execs need their PG fans to buy.
Anyone else think something's off here?