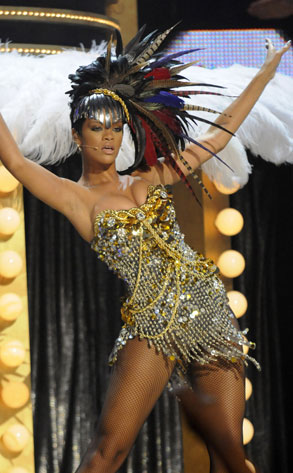 Kevin Mazur/Getty Images
Is Rihanna going on a girls-only road trip?
We just got word that the singer is planning a North American tour.
A source insists that the "Disturbia" songstress hopes to kick things off in September. Details of exactly where and when are still being worked on, but our source says that Rihanna may not be alone when she hits the road...