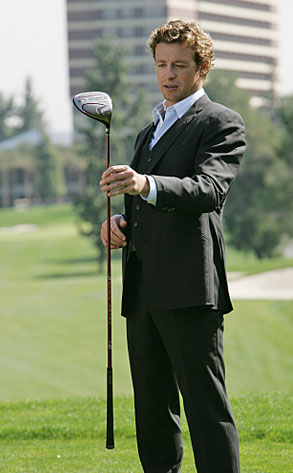 Sonja Flemming/CBS
If you watch The Mentalist you've got two burning questions: Where is Red John? And (less seriously) when are Rigsby and Grace going to finally get it on?
We've got the answers to both, as well as a little scoop from the cast and exec producers that the Mentalist himself, Mr. Patrick Jane, might be getting a little psycho before the season's out.
Want to know what drives Jane to such a dark place? Read on...